Avant 525 LPG is a perfect option when you are working in a space where is restrictions in emissions, noise levels or for example at non-ventilated construction sites. 525 LPG has a strong piston type Poclain drive motors, telescopic boom with self-leveling system and 23hp LPG engine.
With normal use the LPG bottle will provide you with around 15 hours of operating time.
Avant 525 is a great option when you are in the need of high functionality with low emissions!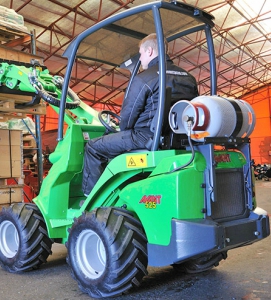 Your recently viewed products:
"Sorry no products found"