The larger silage grab series is intended for Avant 500, 600 and 700 series loaders, with three different widths to match machines perfectly. The new series can carry up to 30% more silage without losing visibility to the feeding table. Open grab construction on the top offers better visibility when the grab is open. Strong heavy duty construction with two cylinders. Forged bolt-on tines also on the top grab.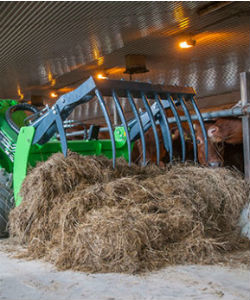 Your recently viewed products:
"Sorry no products found"