Avant mini digger is an efficient solution for small digging operations where maximum digging depth of 1200mm or 1500mm is enough and digging is not an everyday task. It mounts directly onto the quick attach plate of the loader and I operated with the auxiliary hydraulics control lever, or with buttons of the joystick if fitted.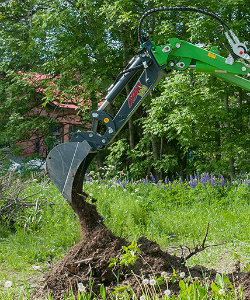 Your recently viewed products:
"Sorry no products found"