Powerful special model for particularly to farming and horse farms this articulated loader is driven from the back frame of the machine. Lifts up to 900kg to the height of 2,8m. 28hp diesel engine which allows max speed of 12km/h.
Turns more agile, especially in hallways and tight spaces
Telescopic boom as a standard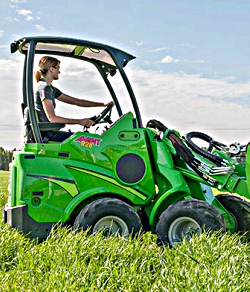 Your recently viewed products:
"Sorry no products found"