Avant 745 is the smallest loader in Avant 700 Series with lifting capacity off 1500kg on the telescopic boom which makes it an excellent compact machine with huge handling capacity. 745 has self-leveling system, hydrostatic 4WD and 49hp Kubota engine with the max. speed of 15km/h.
Avant 745

Same machine can perform all the tasks
Low operating costs
Excellent visibility
Stable
Compact and strong construction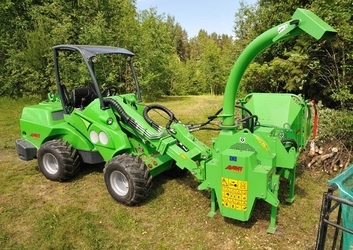 Your recently viewed products:
"Sorry no products found"