Avant 640 loaders are strong, compact, efficient and an ideal machine for professional use capable of lifting to 2820mm with the telescopic boom. With a multiple attachments the Avant 640 loader is the type of machine that is able to lift, cut, push, dig, and tip.
640 loader is able to lift up to 74% of its own weight while handy dimensions of the machine provide agile movement in small spaces. The speed of the loader enables to use it effectively when the moving distances are long. Gravity points and a large variety of tire options improve the stability of the loader. You will love the remarkably small fuel and tire consumption, transparent construction and high quality components, which significantly reduce the need of maintenance and operational costs.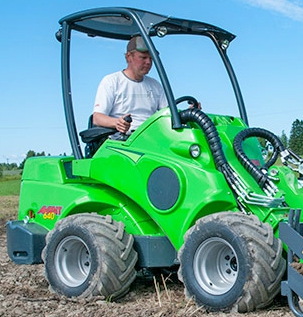 Your recently viewed products:
"Sorry no products found"