Avant 635 loader is a powerful, efficient and a perfect machine for professional use. 635 has the lifting capacity of 2,8m with the telescopic boom. With more than 200 attachments that Avant has available you will be able to perform multiple different jobs with just this one machine.
635 has the perfect combination of power and agility. Thanks to the handy dimensions it is able to perform tasks that require heavy lifting even in tight spaces.The speed of the loader enables to use it effectively when the moving distances are long. Gravity points and a large variety of tire options improve the stability of the loader.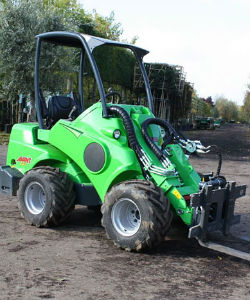 Your recently viewed products:
"Sorry no products found"