Avant 528 loader is the biggest machine in Avant 500 Series and provides you with 150kg more lifting power than 520. Its compact dimensions, 26hp and agile movement allow working in a large variety of environments. Due to the articulated structure of the machine the fuel consumption is kept low. The ease of operation, the power and user friendliness of the 528 will meet all the requirements you have for your perfect machine.
The maximum telescopic lifting height is 2,8m and load control is up to 950kg. Quick attach system makes changing of attachments very fast and effortless.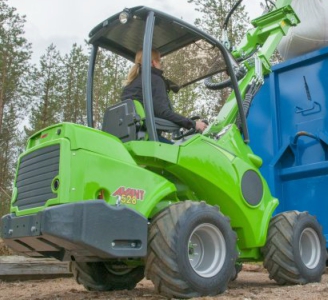 Your recently viewed products:
"Sorry no products found"